Play and solve
Vocabulary puzzles habitats - set of 4 l Wooden puzzles l Educo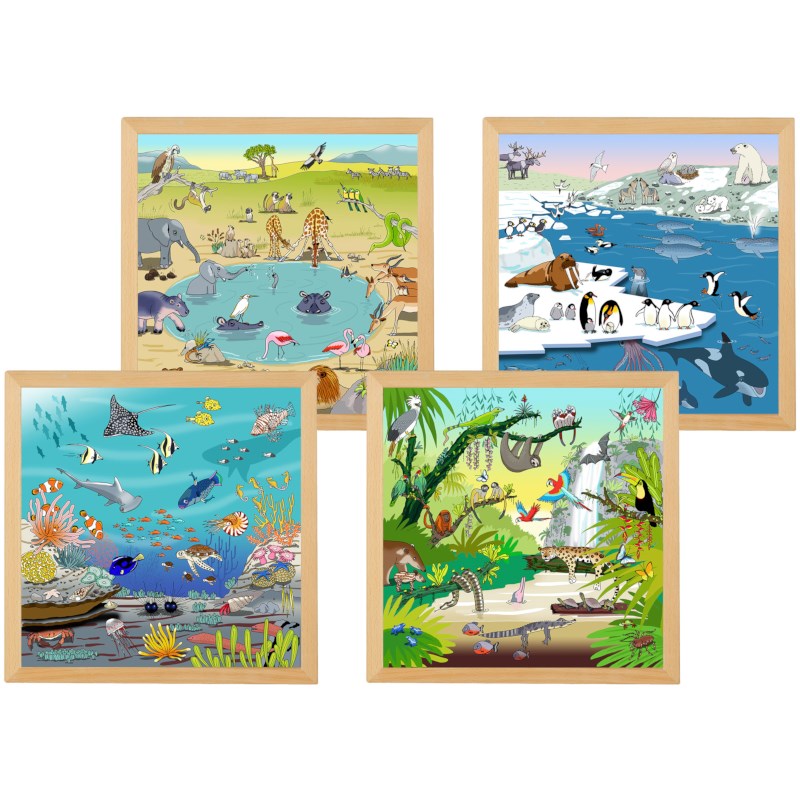 A new type of puzzle in our puzzle range! These wooden puzzles do not only have beautiful pictures to put together, they also have pieces of different sizes. The largest pieces contain a specific word. This increases the vocabulary and stimulates storytelling.

This set of wooden vocabulary puzzles covers the following habitats: the savannah, the polar regions, the coral and the tropical forest. Each puzzle has 49 pieces. They come in a 40 x 40 cm wooden frame together with a manual. This manual covers all the names of the animals that can be seen on the puzzle in 6 languages.
Contents:
900000067 Vocabulary Puzzle - The savannah (49)
900000068 Vocabulary Puzzle - The polar regions (49)
900000069 Vocabulary Puzzle - The coral (49)
900000070 Vocabulary Puzzle - The tropical forest (49)
The puzzles are available separately as well as in a set.
Read more
Article number
900000071
Brand
Educo
Minimum age
4 years